The Winchester Mystery House is just that; a mystery. Why would Sarah Winchester have the house built, adjusted, and rebuilt constantly between 1884 and 1922? Was she a genius? Or was Sarah Winchester under the influence of the spirits it is said she was terrified of? Let's explore Sarah and her mystery house and decide from there.
Sarah Pardee
Sarah Winchester was born Sarah Pardee in September 1839, in New Haven, Connecticut. Sarah grew into a charming, multi-lingual, musically talented that was a petite beauty of only 4'10" tall. Sarah was bred, born, and raised in New Haven.
William Wirt Winchester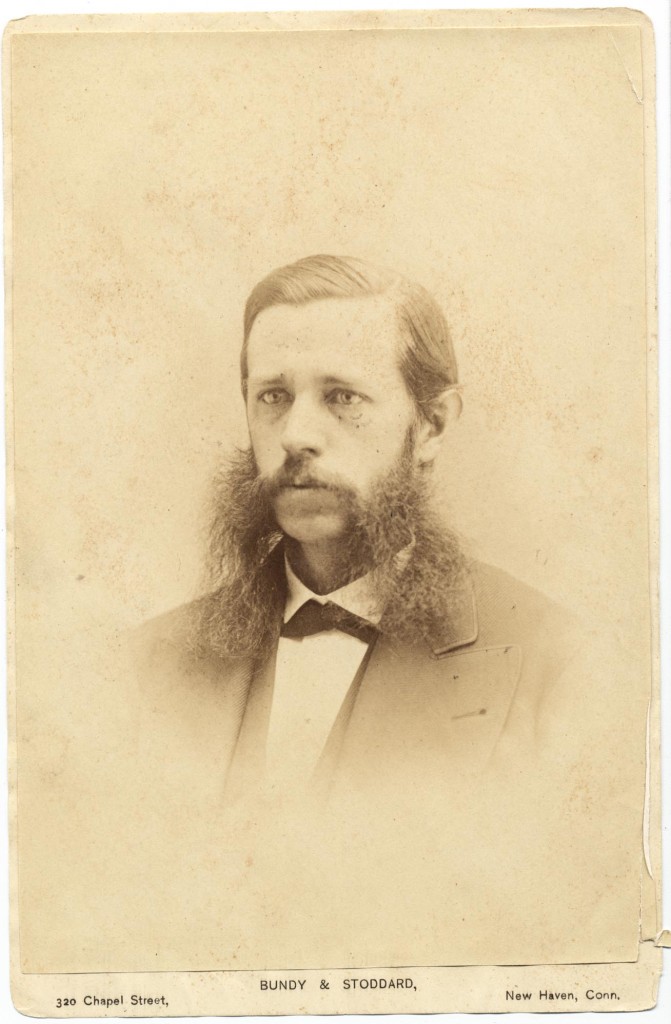 William Winchester was also from New Haven, Connecticut. William's father was a shirt manufacturer who took over the assets of a firm that made Volcanic Repeater firearms in 1857. In 1860 the company created the Henry Rifle that averaged one shot every three seconds. The Henry Rifle was a favourite among the Northern troops during the American Civil War.
Two Become One
Sarah Pardee and William Wirt Winchester were united in marriage on September 30, 1862, in New Haven. They were living a life of financial stability due to the success and popularity of the Winchester Repeating Arms Company at the height of the Civil War.
The Winchester's had a daughter named Annie Pardee Winchester on July 15, 1866. Unfortunately, Annie was not a healthy baby and she passed away on July 24, 1866. The death threw Sarah Winchester into a deep depressive despair that robbed her of the next ten years of her life. Sarah just wasn't her usual self and she and William did not have any more children. As Sarah emerged from her dark depression, William contracted Tuberculosis. William would pass away five years later of TB on March 7, 1881. William's death left Sarah distraught again and she would wear Victorian mourning dresses and veils for the rest of her life.

Inheritance
When William died in 1881, Sarah inherited over $20 million plus 48.9% of the Winchester Repeating Arms Company and an income of $1,000 per day. But as they say, money cannot buy happiness.
The Mysterious Story of Sarah Winchester
The tour guides at the Winchester Mystery House tell guests that after the death of  William Wirt Winchester, Sarah sought the guidance of a Spiritualist Medium. It is reported that the Medium told Sarah that the Winchester family was cursed and the spirits killed by Winchester guns were seeking revenge against her. The Medium reportedly told Sarah to "move towards the setting sun, and to build a house continually for if she stopped construction she would die."
As the story goes, Sarah sold her home in New Haven and moved to California. When Sarah reached the Santa Clara Valley in 1884 she found a 6 room house that was being built for a Dr. Caldwell. Sarah convinced the doctor to sell the house and the surrounding 162 acres to her and after the sale took place she threw out all of the building plans.
The Winchester Mystery House
For 36 years Sarah Winchester kept 22 carpenters at work building her home 24 hours a day. Sarah paid the carpenters well and was continually ordering building materials from all over the United States and in some cases, the world, so much so that she had her own set of railway tracks running to the building site. The carpenters would build, demolish, alter, and rebuild one section of the house after another all day, every day. (2017, prairieghosts.com)
Sarah Winchester would meet with the construction foreman every morning and give him the building plans she drew up overnight. It is reported that Sarah would spend a lot of time in the "seance room" at the centre of the house every evening. It was in the "seance room" that she came up with her building plans, most of which were nonsensical. It is reported by the current day tour guides at the Winchester Mystery House that Sarah received the building plans from the spirits within the house.
Over time the Winchester Mystery House grew to be seven stories tall, it contained three elevators, 47 fireplaces, staircases that lead nowhere, a blind chimney, closet doors that open to walls, trap doors, double-back hallways, skylights stacked upon each other, doors that open to steep drops out to the lawn, bathrooms with glass doors, and banisters that are upside down.
Sarah Winchester liked the number 13. So much so that most of the windows in the house have 13 panes of glass, walls contain 13 panels, the greenhouse has 13 cupolas, some staircases have 13 steps, some rooms have 13 windows, and many floors have 13 sections. One exception is the 42 steps of a staircase that only goes up nine feet, two inches at a time.

The Winchester Mystery House offers guided tours of the sprawling maze of a house.  Around Halloween time they also offer Hall'ween Candlelight Tours. Click here to learn more.
Winchester The House That Ghosts Built
Yay, a movie about Sarah Winchester and here mystery house!
A Different Theory
The tour guides at the Winchester Mystery House will tell their guests about Sarah Winchester and the ghostly reasons for the strange house she had built. That reason has been explained above. Richard Allan Wagner has written about his theory of what drove the continuous construction of the Winchester Mansion.
On thetruthaboutthewinchesterhouse.com Mr. Wagner claims that all the folklore about Sarah Winchester has been fabricated to make money. Mr. Wagner argues that Sarah was a Rosicrucian and a Freemason and that her beliefs drove the strange construction that was dominated by the number 13. Click here to learn more about Rosicrucian.
It is easy to argue that stories of folklore make money in this situation. I am not convinced that Sarah Winchester was not led by either spirits or spiritualism when having her amazing, huge, and confusing mansion built. Something motivated Sarah to continue with construction for those 36 years. Anyone who has lived through even a small renovation should agree that Sarah was a very motivated and determined lady.
We hope that you have enjoyed this post and that we have shared information that is new to you. Let us know what you would like to learn about next. Have you been to the Winchester Mystery House? If so, please share your experience and impressions with us.
Cheers,
The Other Half
Please follow and like us: