I was snooping around the internet looking for Halloween decorations and this popped out at me. I wanted to share it with you.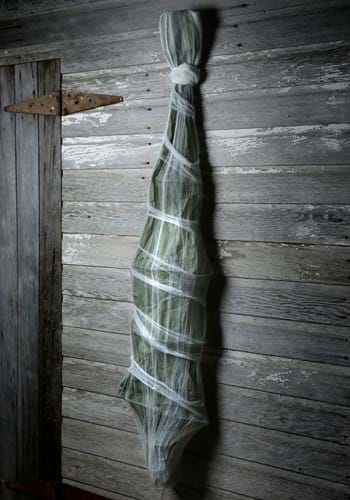 Product Name: Cocoon Corpse
Price: $29.99
Who Is It For?: Anyone who loves decorating for Halloween.
Product Overview: The cocoon corpse is 72″ long. The corpse is made of green foam and is wrapped in a silky spiderweb-like material. There is a wire that can be used to hang the corpse from either its feet or its head.
What Else Can be Used With It?: add a Black Spider and a giant spider web.
Price: the Spider costs $9.99 and the Spiderweb costs $8.99
Measurements: The Spider is 50″ big and has eight furry and poseable legs. The Spiderweb can stretch to cover 28′ x 28′. Large enough to work well with the cocoon corpse.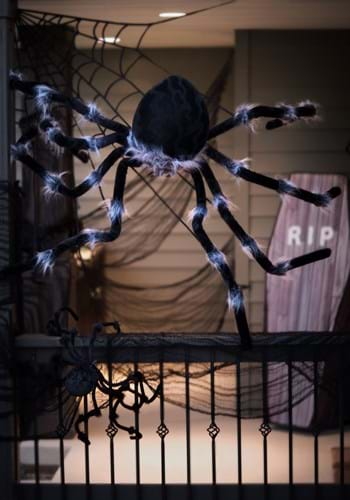 Pros: Imagine how spooky you could make your porch look this Halloween? I picture it hanging on the side of my front entry and into the corner by my front door with the spider in the corner and the cocoon corpse hanging from the spiderweb-like a full sized human that became the victim of the large Arachnid lurking above.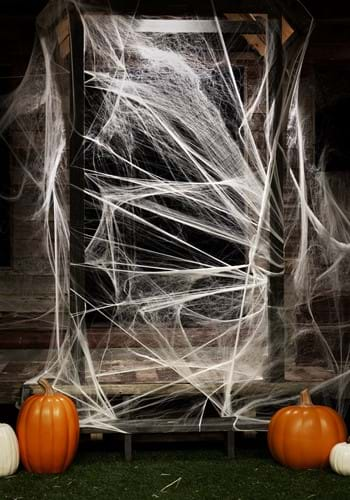 Cons: You may end up with leftover Halloween candy since some children will be too scared to ring your doorbell. But is leftover candy really a con? I think NOT.
Final Opinion: Totally do this for Halloween. I love the traditional scary Halloween decoration spiders and spiderweb with the unexpected twist of the cocoon corpse. Totally awesome. I give these decorations 100/100.  100%, A+, they are a home run! Do it, do it now.
Click on the photo's to order: The Spider Web-$8.99,  The Cocoon Corpse $29.99 or the Spooky Spider $9.99  – Act Now.
Happy Halloween and until next time.
Cheers,
Val